Greig & Stephenson are excited to be working alongside Milton Keynes Development Partnership, and stakeholders, on the generation of ideas for the future of the Open Market.
To find out more click on the links below!
We are proud Preston Market design has received this recognition, and wish all involved a big congratulations for a great team effort.
We are confident the market with continue to positively contribute to the vibrancy of the City for many years to come, and hopefully serve as an exemplar project for other local authorities – demonstrating what strategic investment in their markets and town centres can achieve.
We are excited to hear that Wolverhampton Market is trading well, with increased footfall and reduced vacancy levels – long may it continue! Congratulation to all involved.
We are exhibiting our work on Borough Market at Oxo Tower Wharf as part of 'Bankside's Past in the Present: a neighbourhood in change'.
31st May – 4th June 2017
Recently Adam answered some questions on Brexit and his view on the potential impact on architectural practices http://www.architectsdatafile.co.uk/news/ask-the-architects-brexit/
He will now be participating in a debate at www.materials2017.co.uk with Daniel Moylan FRIBA, John McRae and Russell Curtis.
https://www.linkedin.com/pulse/article-50-architecture-how-you-affected-rebecca-wicks
GSA submit for planning on behalf of F&G and Wolverhampton City Council to relocate and revitalize Wolverhampton's City Centre Market.
Ken recently opened the National Association of British Market Authorities (NABMA) conference with a key-note speech on 'Professionalising Markets'. His greatly well received talk discussed the context of markets and market trading today, as well as our journey as a practice to markets as a key specialism and the essential elements we believe to be important to market design and place-making.
Many thanks to NABMA for the invitation to speak again at a future conference.  We look forward to hearing further feedback of the continued work and research being undertaken in the UK's market sector.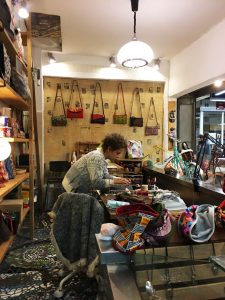 In the lead up to Christmas, Marta Lorzano led the GSA team on a hugely enjoyable study tour of the rich diversity of contemporary and traditional Spanish markets in Madrid.
Our visit enabled us to experience vastly contrasting markets, from the more tourist-based San Miguel (not dis-similar to the current manifestation of our own, local, Borough Market, in Southwark) – to the San Fernando 'Neighborhood Market' in Lavapies.
A spectacular example of a modern market that works both as a 'destination' for locals and tourists alike, was San Anton. The quality of the building and creation of well-orientated, flexible and robust trading areas created a successful mix of retail, produce, with a strong food and beverage offer.
The trip reaffirmed many of the key principles we have come to perceive as critical to successful market place trading, both in the UK and further afield.
Ultimately, however, there is – and can be – no set formula.  A successful market, by its very nature, will always be a product of its place and people.
Our team took tremendous inspiration from the variety and mix of Madrid's markets and we continue to build on our-research based understanding of markets as a whole…
Going to MIPIM