Mercato Mayfair
Client: Mercato Metropolitano
In 2018, GSA were commissioned to convert the refurbished St Mark's Church into a cultural hub and sustainable community market.
Project Details
Situated within the heart of London, just a breath away from the hustle and bustle of Oxford Street, sits St Mark's Church. This Grade I Listed church was originally built between 1825-1828.
LocationMayfair, London
Value£6.5M
Scale1,750sqm
---
The Original building of St Marks was designed and constructed in the Greek revival style which was a popular architectural movement of the late 18th and early 19th centuries, predominantly in Northern Europe and the United States. The designer of St Mark's was none other than John Peter Gandy. Gandy was a highly regarded architect of the Greek Revival style, and produced most of his work in neo-classical designs, with St Mark's being one of the finest examples.
In 1878 the architect, Arthur Blomfield, made significant changes to the church, adding a timber roof, and introducing Gothic-style features. The 34 feet (10 m) façade, together with the elegant porch, is often regarded as one of the finest in London.
The church was listed in 1958. It was deconsecrated in 1974 and was included on English Heritage's "Buildings at Risk" register for over 20 years.
---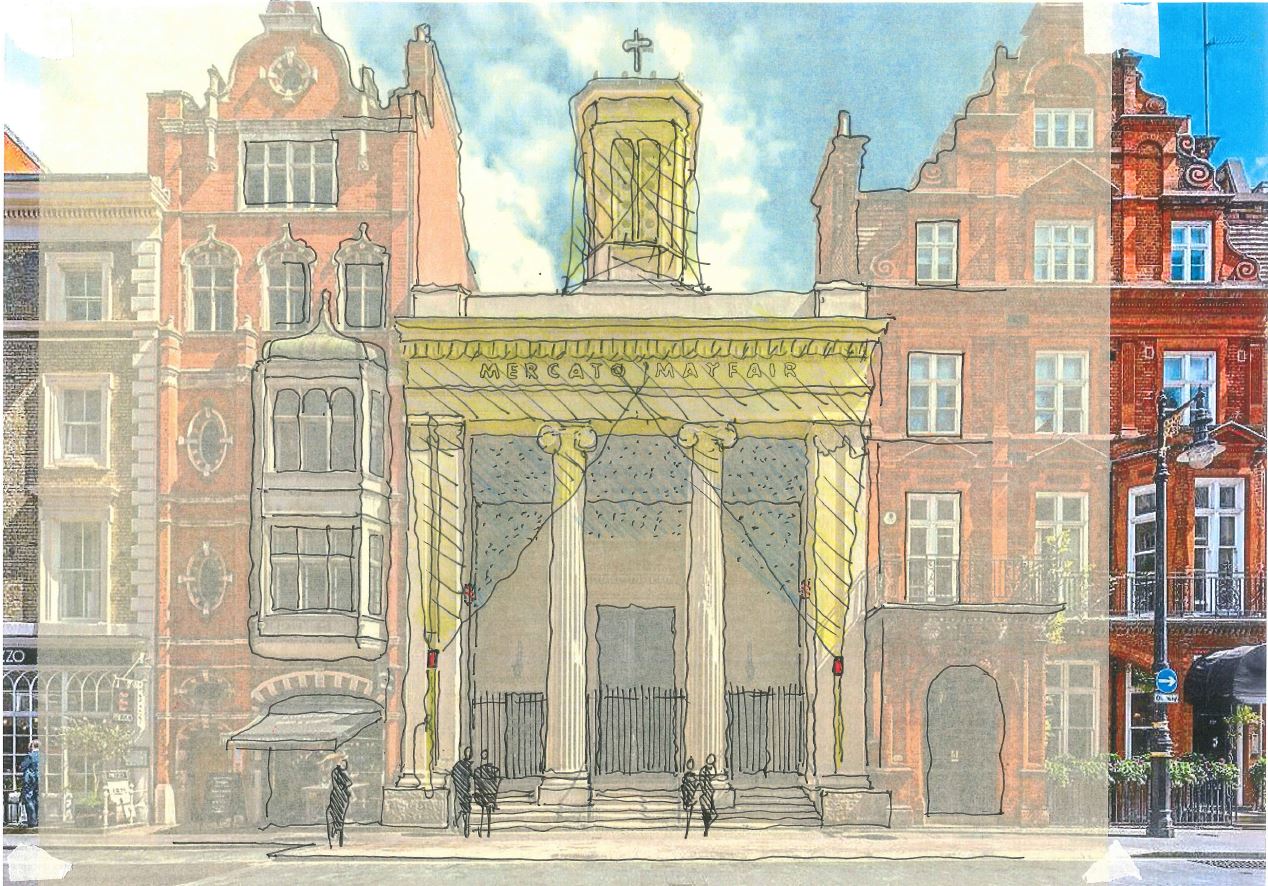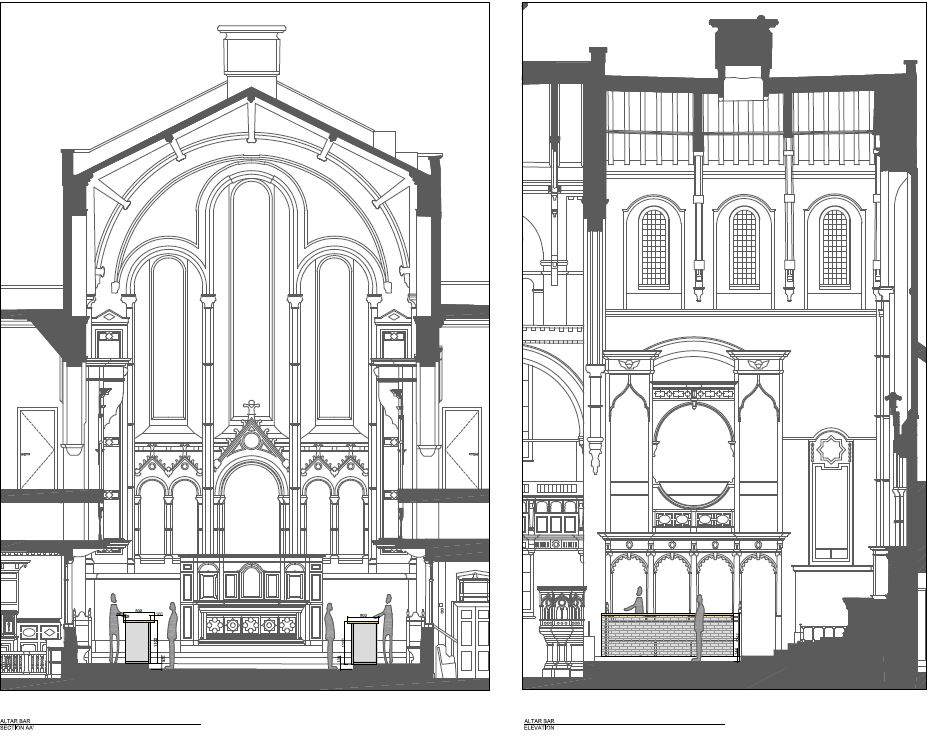 ---
In 2018, GSA was appointed by Mercato Metropolitano, the enterprise behind the popular and vibrant Elephant and Castle street food market, to convert the refurbished St Mark's Church Grade I Listed building into a cultural hub and sustainable community market. Since completion, the new food market destination has re-activated the significant monument that was underutilised for decades and opened up the historical Victorian interior closed to the public since 2009 by providing retail, community and cultural offer unique to Mayfair and a local economic and environmental boost.
GSAs challenge as designers was to refine and adapt the additions to the restoration work, to provide a space that remains respectful to the historical architectural importance fully adequate to meet the needs and expectations of a 21st Century food and retail destination in one of the most competitive areas of the capital. The proposed internal modifications were designed so that they are fully reversible, allowing the building to remain flexible which ensures the building's longevity and its continued conservation into the future.
---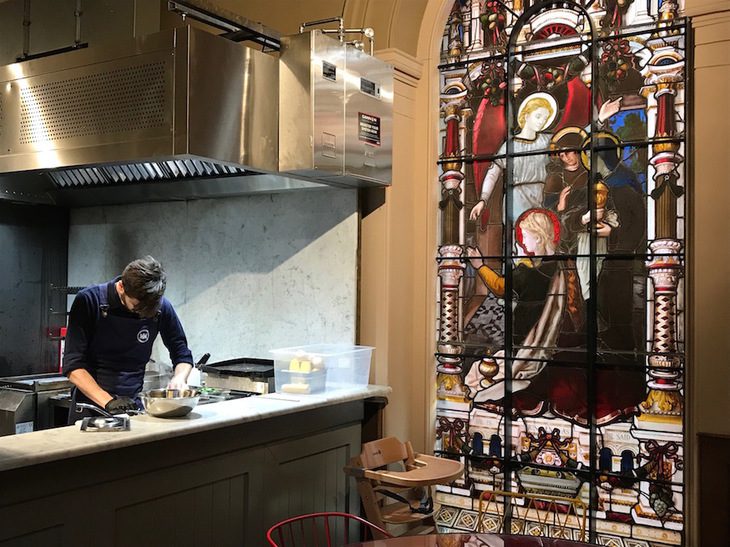 ---
Since completion, the new food market destination has breathed new life into this once-neglected building. Mercato now features food stalls of multiple cultures, a rooftop terrace, and a basement crypt that now serves as a wine cellar, microbrewery, and space for cookery classes and all kinds of events. GSA planned for Mercato to serve as a community and cultural hub as well as serve as a market for affordable fresh produce.
---