Borough Market
Client: The Trustees of the Borough Market
"A comprehensive, 20 year, £15m project to regenerate Southwark's historic Borough Market and the surrounding area"
Project Details
The Trustees wanted to revitalise Borough Market and the surrounding areas, following years of decline. The idea was to inject new life into the existing wholesale trade by launching a specialist food market, as well as attracting new bars, restaurants, food and drink shops and cafes. The wide-ranging brief included the refurbishment of existing structures, the construction of new buildings and the provision of new services for traders.
LocationSouthwark, London
Value£15 million
Scale15,000 sqm
Time Scale1995 - 2015
---
The 15,000 square meter site featured a diverse range of structures and open spaces traversed by railway viaducts. While some buildings had to be preserved and refurbished, others were ripe for demolition and replacement. When Greig and Stephenson Architects came on board, the new food market was already underway, so another key requirement was to allow trading to continue undisturbed.
After winning a RIBA design competition to secure the brief, Greig & Stephenson came up with a new vision for the area that was sympathetic to the site and its existing structures. The cast iron Victorian covered market was fully restored and enhanced stage by stage while the traders moved to a temporary area. One range of the building was made ready to receive the glass-fronted fish! restaurant. A 1950s concrete building was demolished and replaced with a modern building incorporating the redundant portico of the Floral Hall from Covent Garden. The open Green Market was resurfaced and facilities were provided for traders. The Jubilee Market, close to the Cathedral, was set aside for wholesale traders and has been refurbished to provide a more suitable trading environment.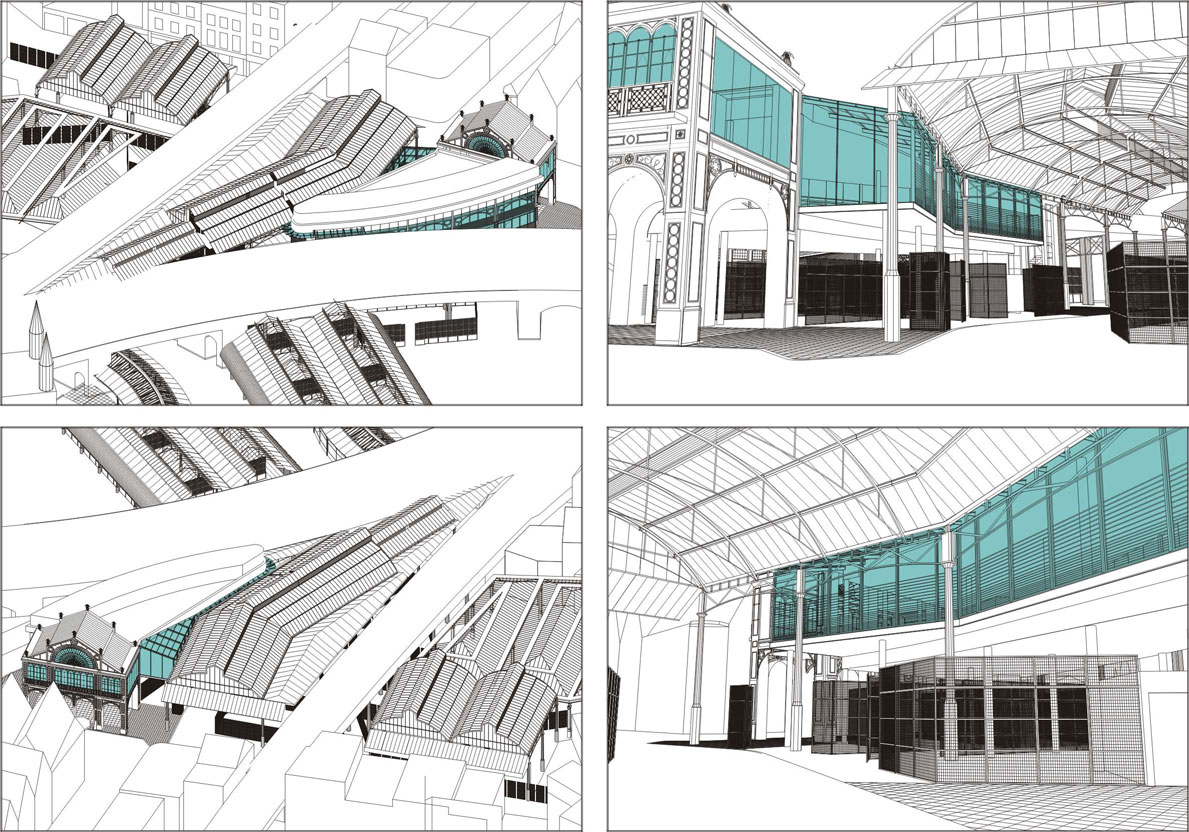 Greig and Stephenson Architects has transformed Borough Market, creating exciting new spaces that have kick-started the regeneration of the whole area. As well as injecting new life into the wholesale trade, the market now hosts an array of specialist suppliers, producers, retailers and stallholders. Specialist food stores, as well as new coffee shops and bars, are springing up all around. The local economy is thriving, with many local businesses now opening at weekends.